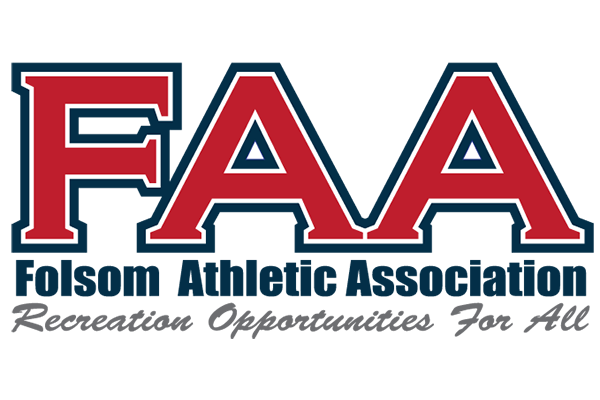 Folsom Athletic Association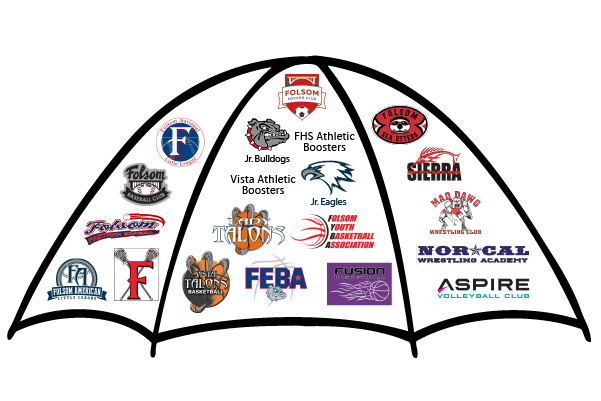 Community Youth Sports Leagues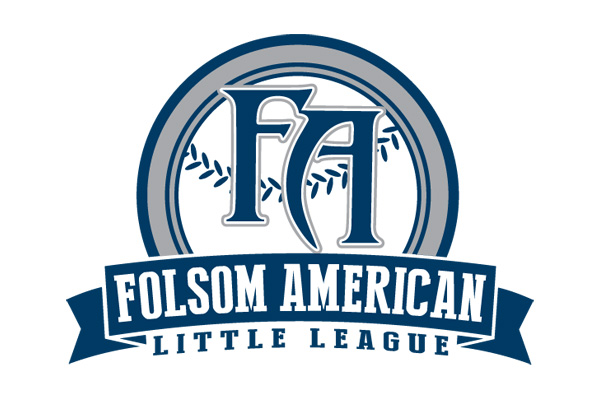 Folsom American Little League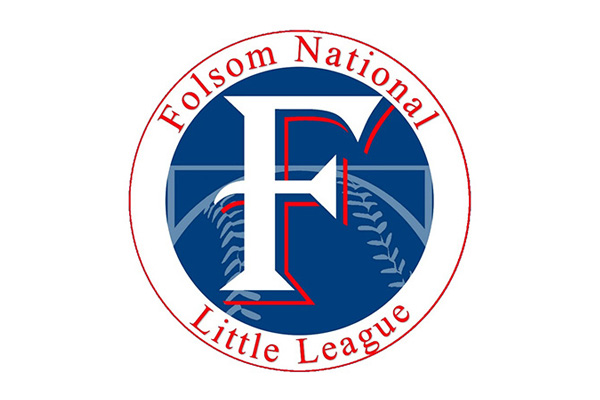 Folsom National Little League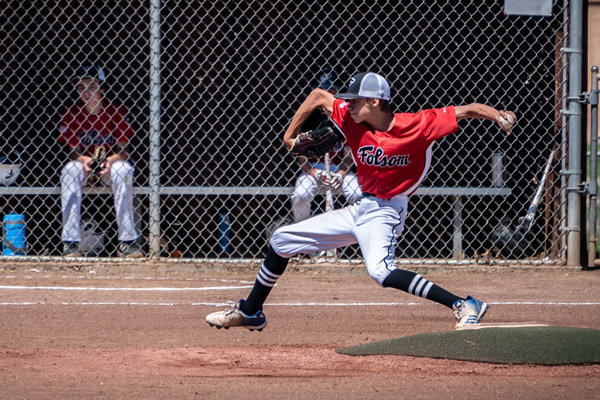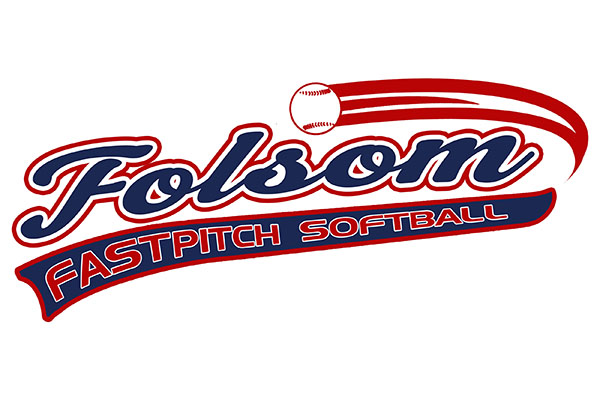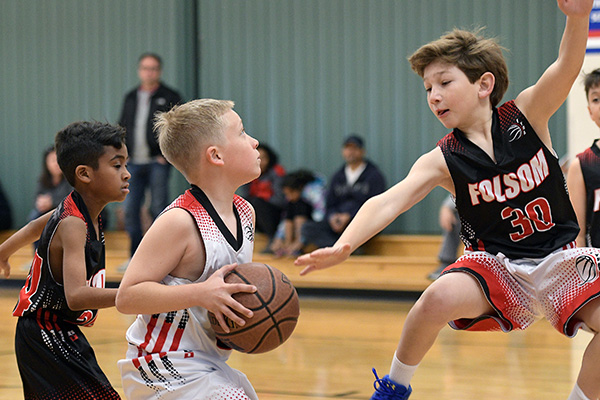 Folsom Youth Basketball Association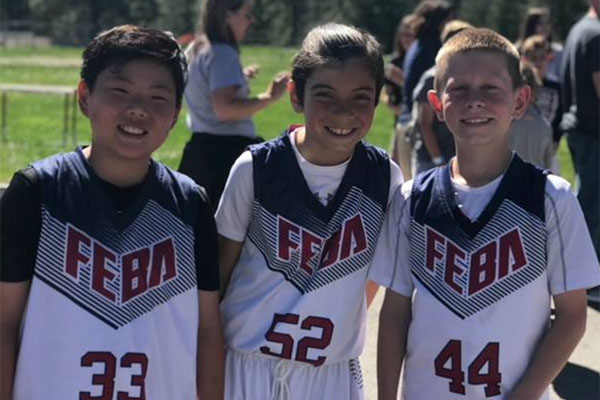 Folsom Elite AAU Basketball Academy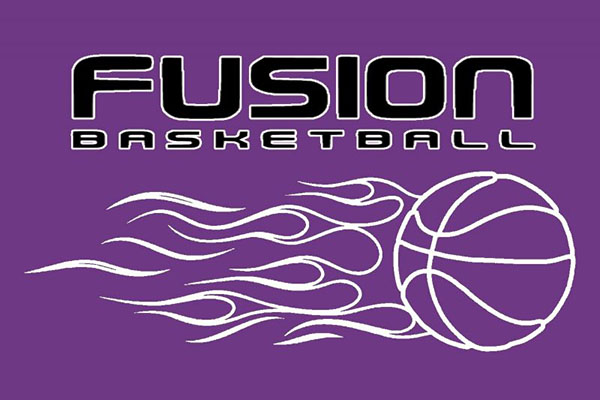 Folsom Fusion Girls AAU Basketball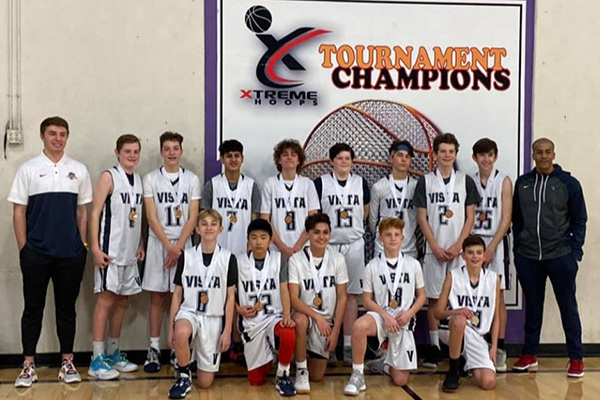 Vista Talons AAU Basketball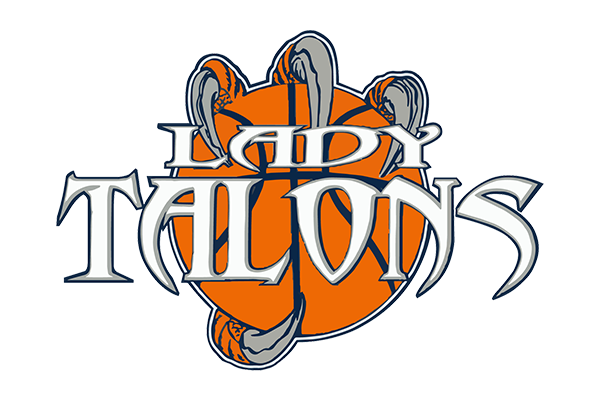 Vista Lady Talons AAU Basketball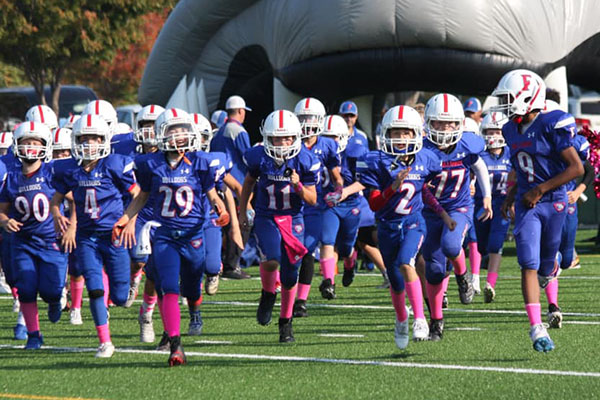 Folsom Jr. Bulldogs Youth Football and Cheer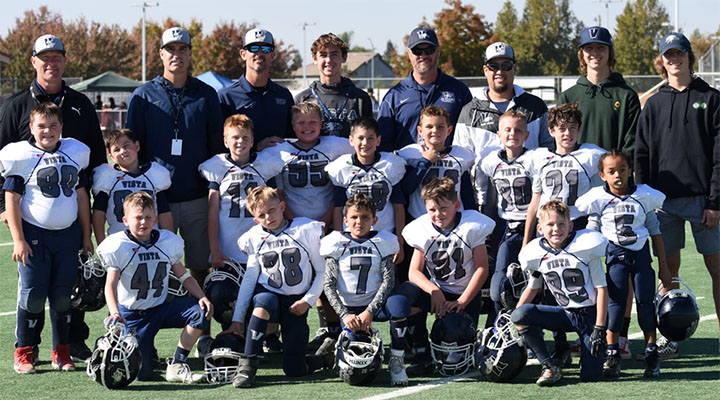 Folsom Jr. Eagles - Jr. Peewee Football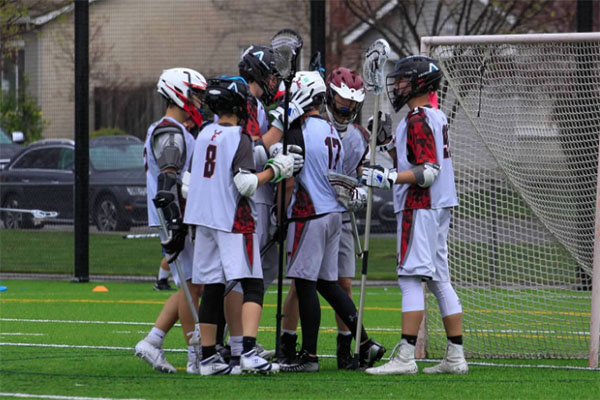 Folsom Lacrosse Association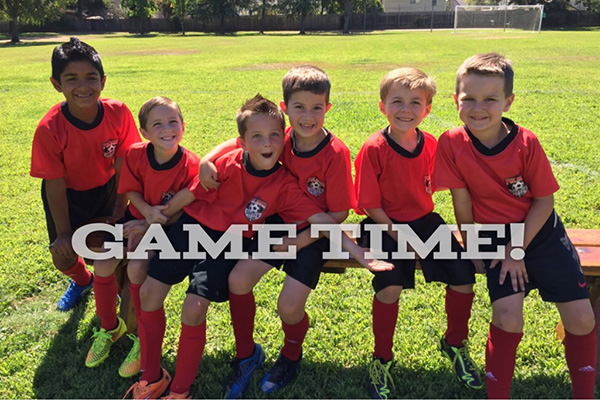 Folsom Soccer Club / Folsom Lake Surf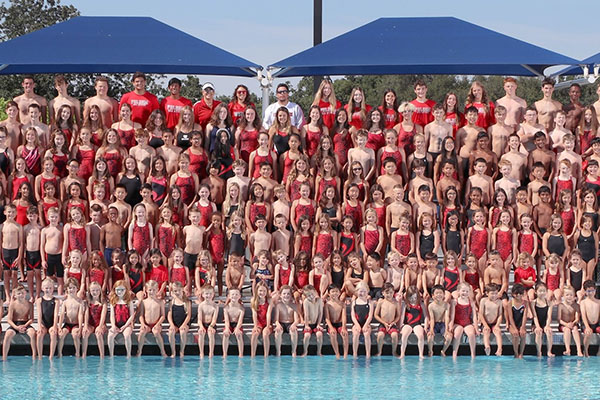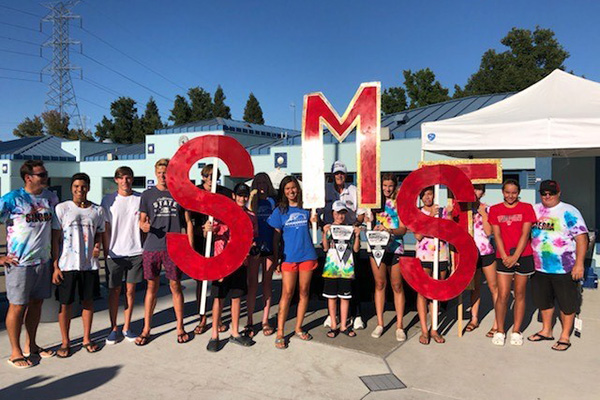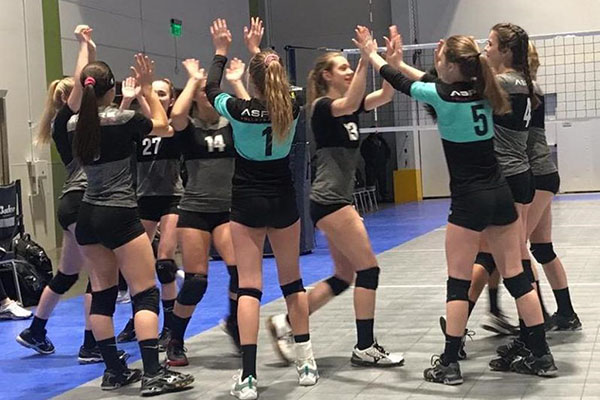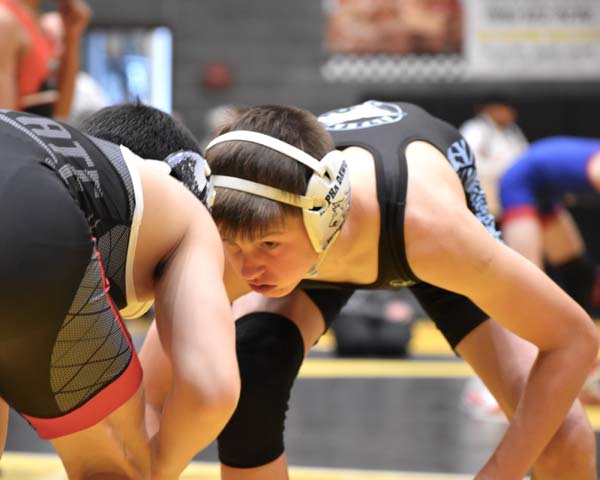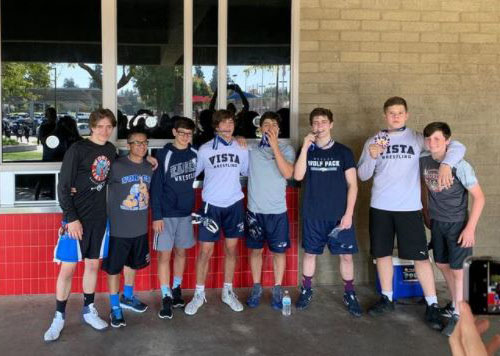 Nor Cal Wrestling Academy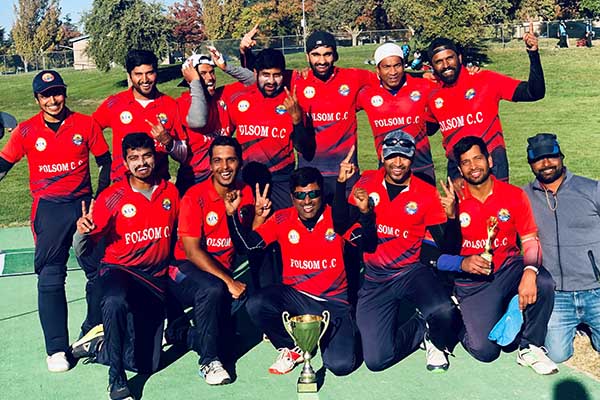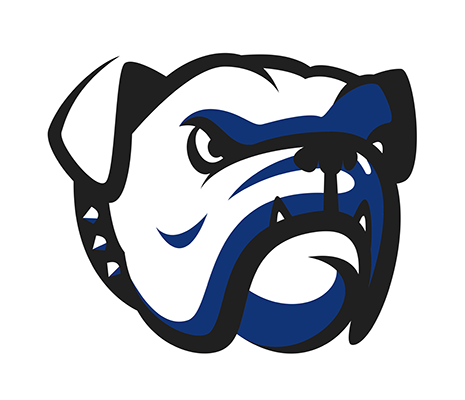 Folsom High School Athletic Boosters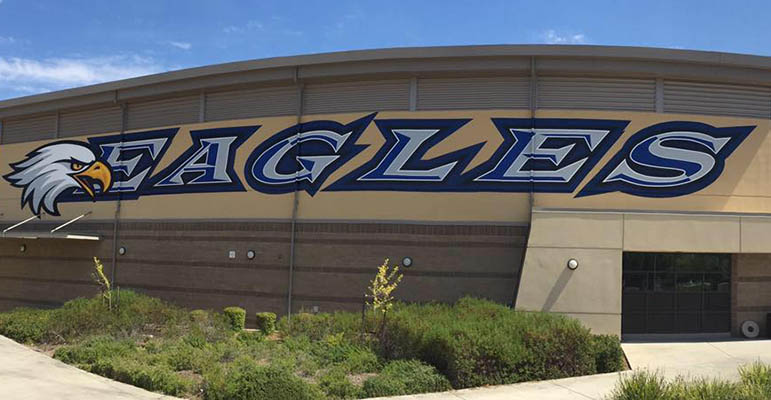 Vista del Lago Athletic Boosters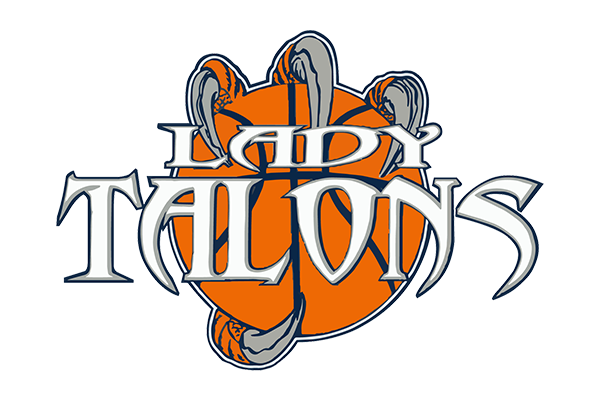 Vista Lady Talons AAU Basketball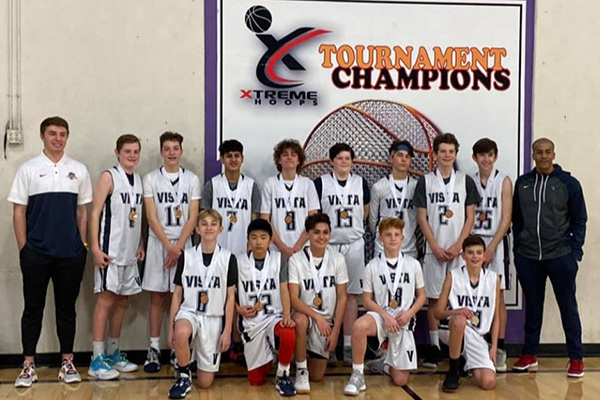 Vista Talons AAU Basketball

Building a Community through People, Parks, and Recreation
Senior Holiday Gift Bag Program 2022
Once again, the senior holiday gift bag committee is back for this year's program. We want to thank the Folsom Athletic Association, youth sports groups, Folsom CAVE, and the community for all their support. We are filling 100 gift bags!
Gift bag "packing" will be Sunday, November 20, at the Andy Morin Sports Complex from 11 a.m. to 3 p.m.
Gift bag "delivery" will be Saturday, December 10, starting at 10 a.m. at the Vintage Willow Creek Senior Apartments .
Contact us if you have questions.
Happy Holidays!
Gift Bag Committee
Jen Salazar, Amy Larson, Kristine Hintzman, Joyce Fuchs
Folsom Athletic Association honors Ernie Sheldon, Jack Baker, and the nation's veterans at the 22nd annual Wayne Spence Folsom Veterans Day Parade. Thank you for your service Ernie, Jack, and all the veterans.
Please join the association for the Veterans Day parade on Friday, November 11. The parade starts at 9 a.m. on East Bidwell Street in front of the Target/Home Goods shopping center and ends at 11 a.m. at Folsom City Lions Park with a brief ceremony to honor local veterans at the Veterans Memorial. The parade will be held rain or shine.
Thank you, Lauren Larocca (Kuntz) and Brian Wallace for your amazing artwork for the panels. Thank you Sign Nows for printing them!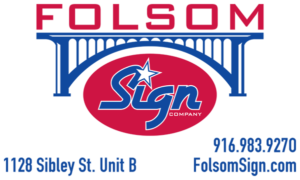 Who we are and what we do … 
The Folsom Athletic Association (FAA) began in 1979 with a small group of prominent, community-driven friends who realized the economic and social values of creating a parks and recreation system and what the value would bring Folsom, CA.
Folsom Athletic Association is a non-profit service organization working to assist in the administration of community youth sports, creating recreation and athletic opportunities through teamwork, fundraising, programs, events, and scholarships.
The partnership with the City of Folsom and Folsom Cordova Unified School District allows the FAA to advocate for the youth groups to create opportunities to acquire land, develop and share facilities and costs, enhance the value of facilities of adjacent schools and parks, and design amenities that overlap schools and parks. Today, the partnership involves 16 parks and 15 schools with 360 multi-use facilities and amenities.
Folsom's first rate parks and recreation system offers youth sports athletic opportunities through programs and events. A Never in Our Town" Youth Assistance Program assures all youths have the opportunity to participate in recreational services, scholarships are available for youth sports and high school graduating seniors, and fundraising supports the clubs in a number of ways opening doors for many.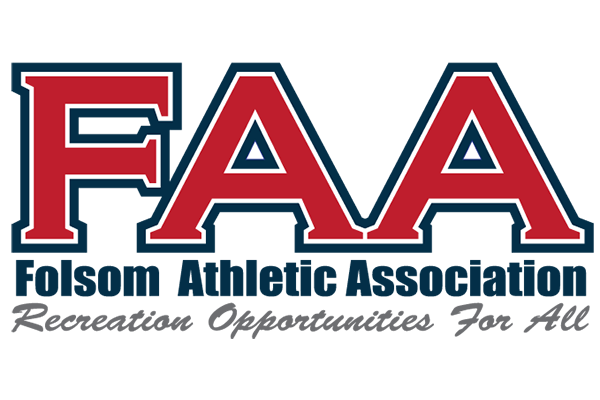 Who We Are
Assisting in the administration of community youth sports and recreation programs. Working to add economic value and community benefit by developing a first rate parks and recreation system and athletic opportunities.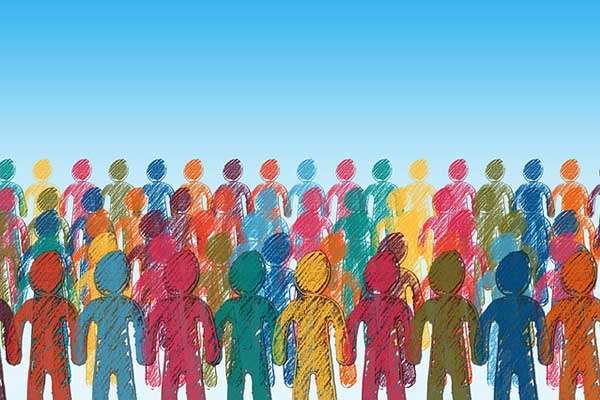 Benefits of our Members
Best practices for health, safety, and positive coaching. It takes the partnership between all entities to support the interests of recreation opportunities within the Folsom community.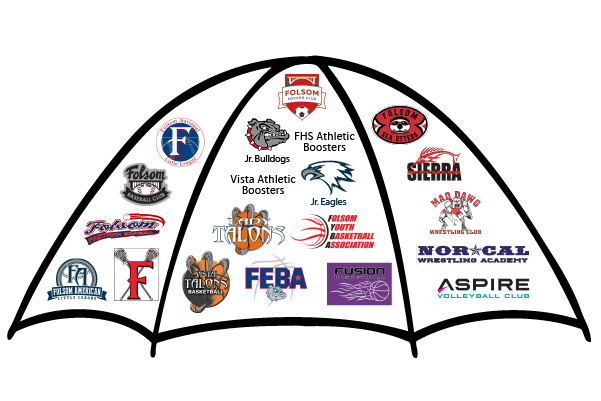 19 Leagues, 2 Booster Clubs
Community Youth Sports Leagues are adopted by the FAA Board. Be part of an association looking for common solutions to common and not so common problems and challenges.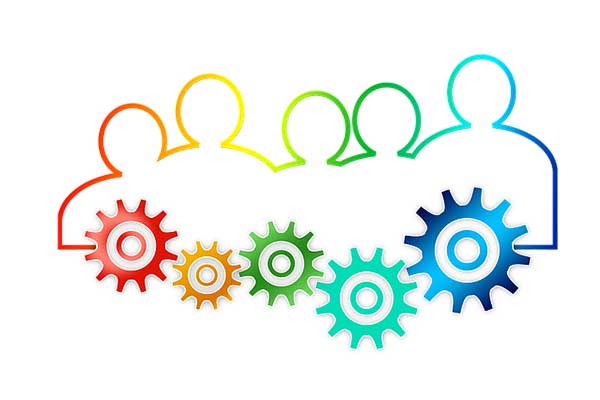 FAA programs ensure all partners and individuals reach their full potential regardless of their organizational size, social or economic status, or age.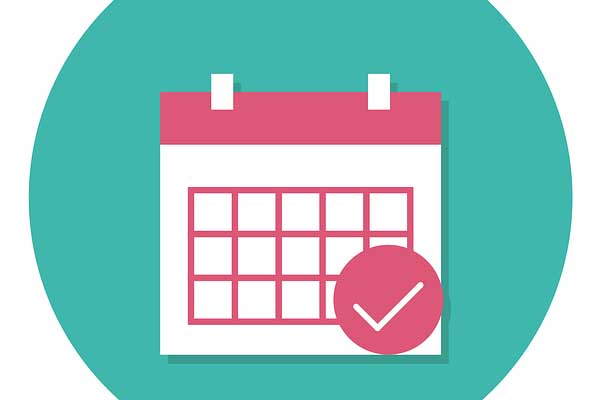 FAA assists with annual events that help make Folsom a special and unique place to live, work and play.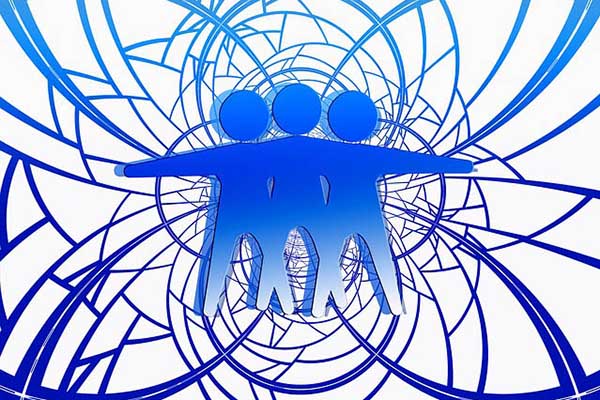 Through donations from the community and sponsors, scholarships are available for all youth sports and Folsom and Vista del Lago High School graduating seniors.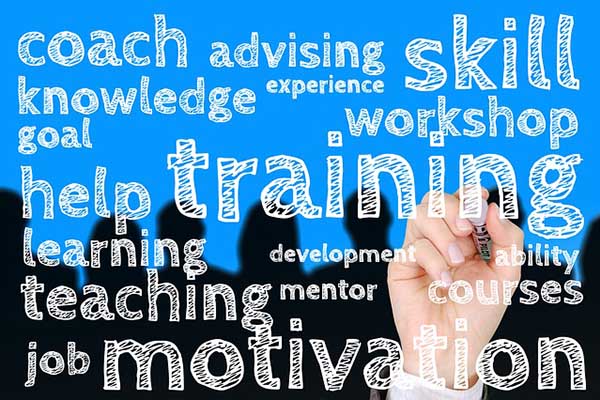 Concussion Protocol
Sudden Cardiac Arrest Prevention
Coaching Certifications
Online Training & Resources
The Folsom Athletic Association "Never in our Town" Youth Assistance Program strives to provide financial assistance for all Folsom youth residents desiring to participate in Community Youth Sports Leagues. For the 2021 season, the FAA will fund $100 to help offset the registration fee for each eligible youth. Contact the youth sports group for application information.
We thank all Community Youth Sports Leagues for making this program available to youths in their league.
CHAMBER: CHOOSE Folsom Non-Profit Showcase Fundraiser/Mega-Mixer
NON-PROFIT SHOWCASE
Thursday, October 13th | 5:00pm – 7:00pm
Location: Folsom Community Center | 52 Natoma Street
$25.00 donation directly benefits the non-profits
Tickets Include:
Wine Tasting – Foothill Wine Partners
Specialty Cocktails by Gaslight
Food by Nash & Tender, Poor Reds and West Coast Sourdough
Participate in Speed Cornhole!
Please share this with family, friends, colleagues, and business acquaintances. Come support the FAA!
Folsom Community Service Day 2022 – Natoma Station Drive viewing platform
THANK YOU
Barbara Leary, Planning Committee, Lorraine Poggione, Parks & Recreation Director, David Weizer, Landscape and Lighting, FAA board members Michael Raffetto, Dave Benevento, Tom Handy, Kyle Woody, and all the volunteers who made this possible.
September 17, 2022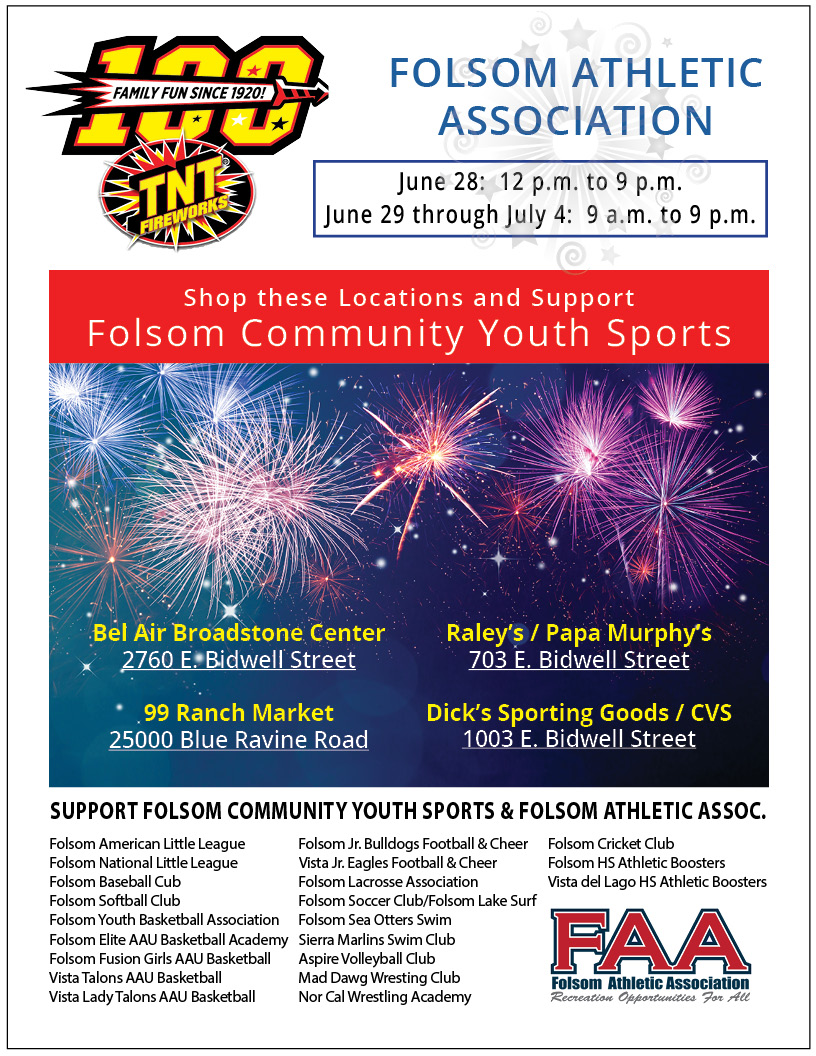 2022 Fireworks Fundraiser
THANK YOU FOR SUPPORTING
Folsom Youth Sports and the Folsom Athletic Association!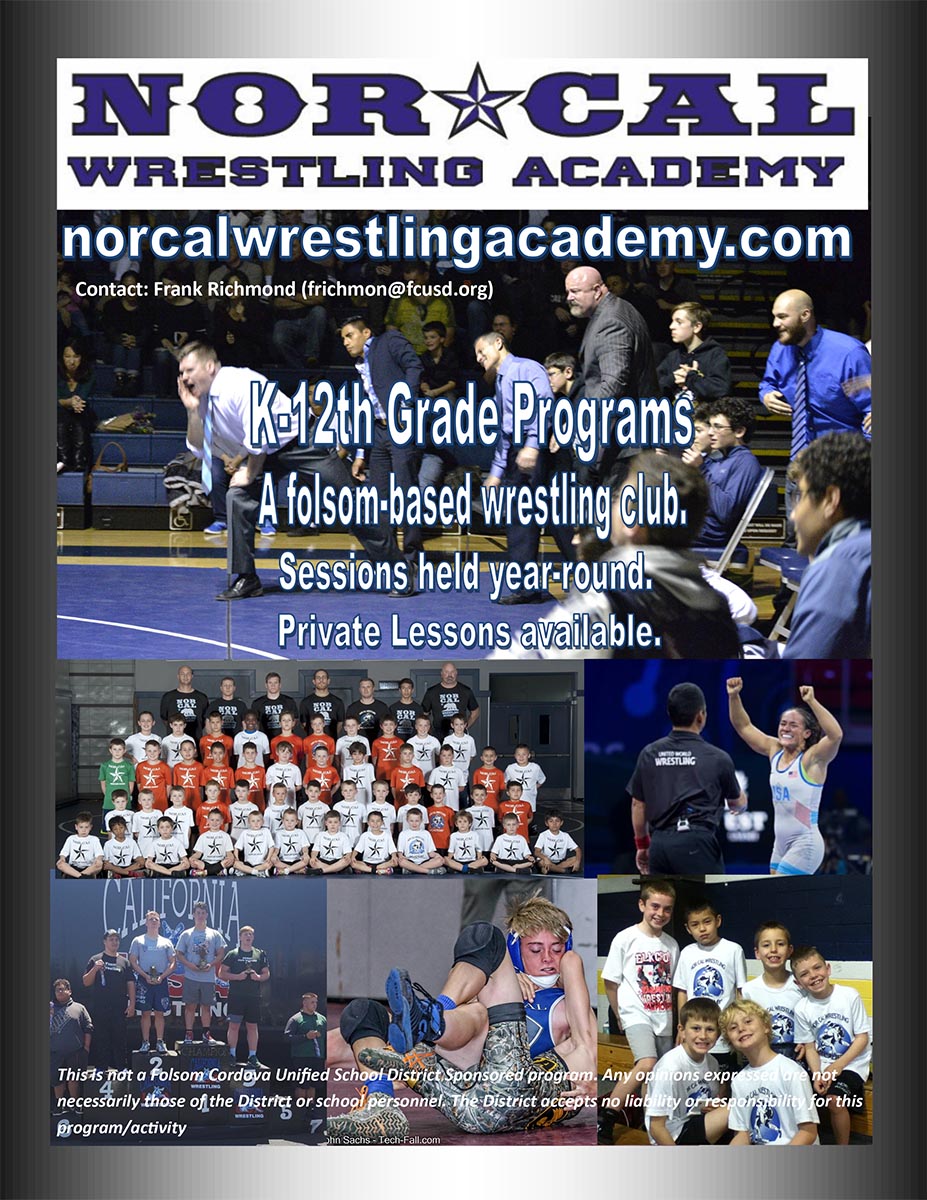 Nor*Cal Wrestling Academy
K-12th Grade Programs
Sessions held year-round. Private lessons available.
Contact Frank Richmond for information.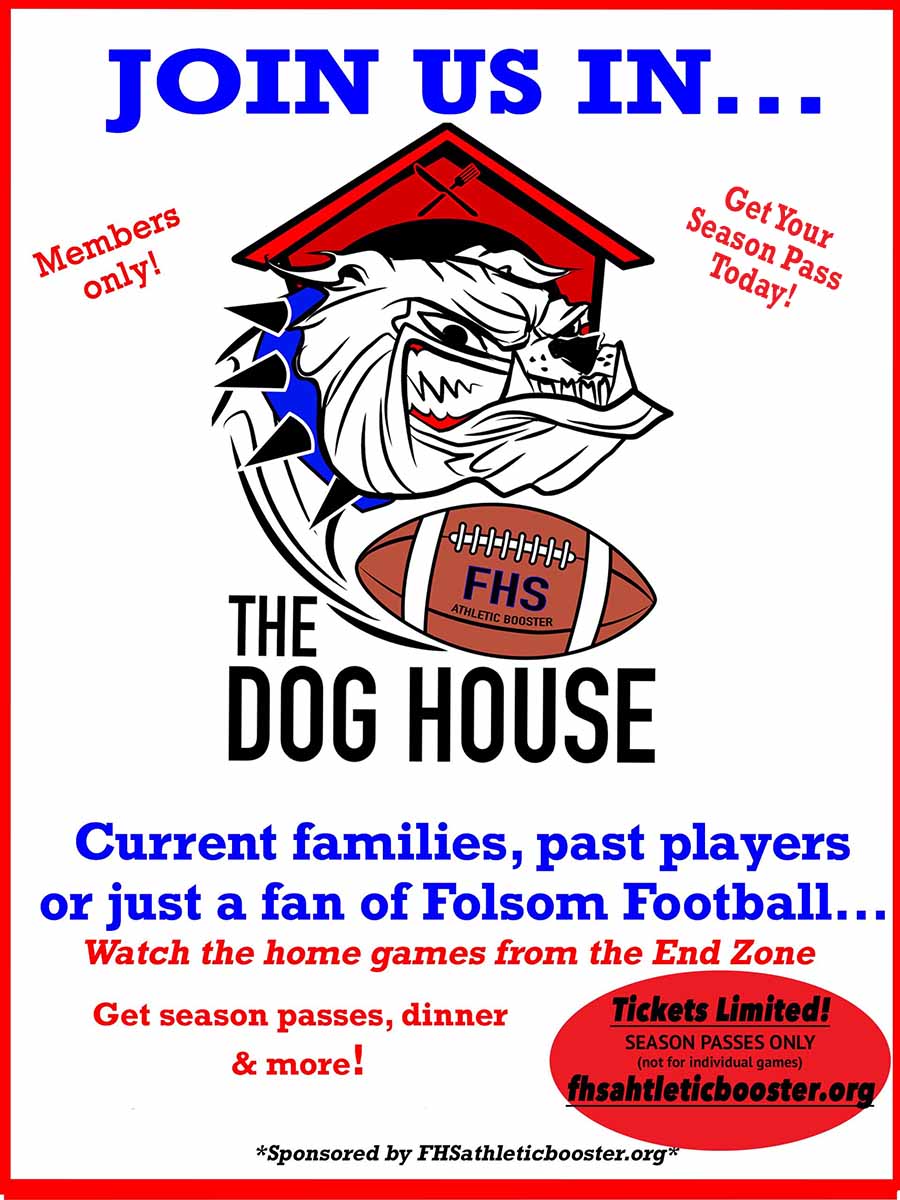 Folsom High School Athletic Boosters
Join US In … The Dog House!
Watch the home games from the End Zone.
Learn more … fhsathleticbooster.org.
Lois B. Young Scholarship
Ernie Sheldon Memorial Scholarship
Summer Kempton Memorial Scholarship
Maria Totushek Memorial Scholarship
Race M. Salazar Memorial Scholarship
The Folsom Athletic Association offers scholarships to seniors at Folsom High School, Vista del Lago High School, and Folsom Lake High School. Scholarships are available to applicants who plan to attend a community college, university, military, law enforcement, fire academy, trade, or tech school.
This year, 29 scholarships were awarded totaling $24,800. Congratulations to all the recipients! Thank you for being an ostensive member of the community demonstrating exemplary service and leadership with an exceptional attitude towards others while maintaining academic excellence. Thank you for being a shining example for the youth in our community.
Thank you Folsom Telegraph, for supporting the Folsom Athletic Association: FAA awards scholarships, May 25, 2022.
FAA board members Michael Raffetto, Tom Handy, Dave Benevento, Lynn LePage, and Kyle Woody sprucing up the Folsom City Lions Park sign with some much needed paint and repairing and painting the fence around the Folsom Valley Railway track. Had the opportunity to meet William Hartzell, Owner and Chef at Represa Grill (across the street). William saw Michael and Dave repairing the city sign and stopped by with a couple of tacos to thank them for their community service! Great  job, great tacos – thank you William!
May 13, 2022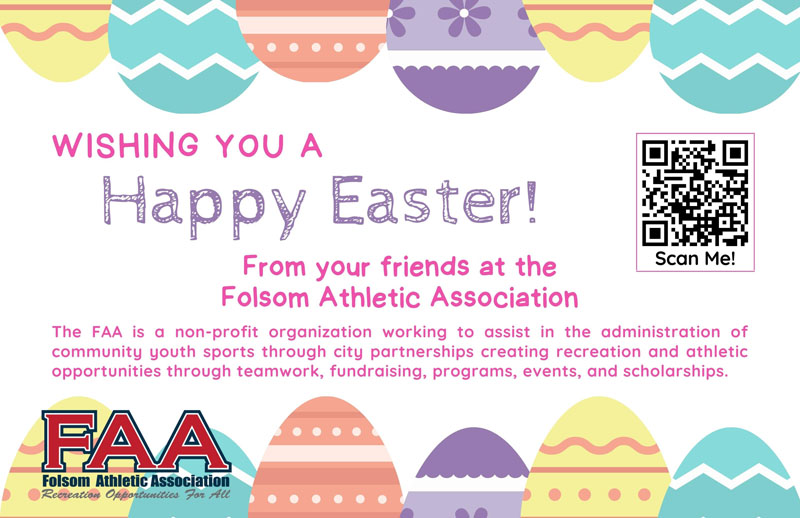 Spring Eggstravaganza 2022
FREE event on Saturday, April 16, at Lembi Community Park.
Join the Folsom Athletic Association and City of Folsom for this year's Spring Eggstravaganza celebration: pancake breakfast, vendor fair, kids' activity booths, music, & more.
Folsom Lion's Club pancake breakfast fundraiser starts at 8 a.m.
Eggstravaganza celebration for kids ages 6 & under at 8-9:30 a.m.
Eggstravaganza celebration for kids ages 7-10 years: at 9:30-11 a.m.
*Bring your own basket for the eggs.
Although the traditional egg hunt will not be held, there's still an opportunity to collect eggs with candy and prize slips!
Be sure to visit the Folsom Athletic Association booth for their annual basket raffle!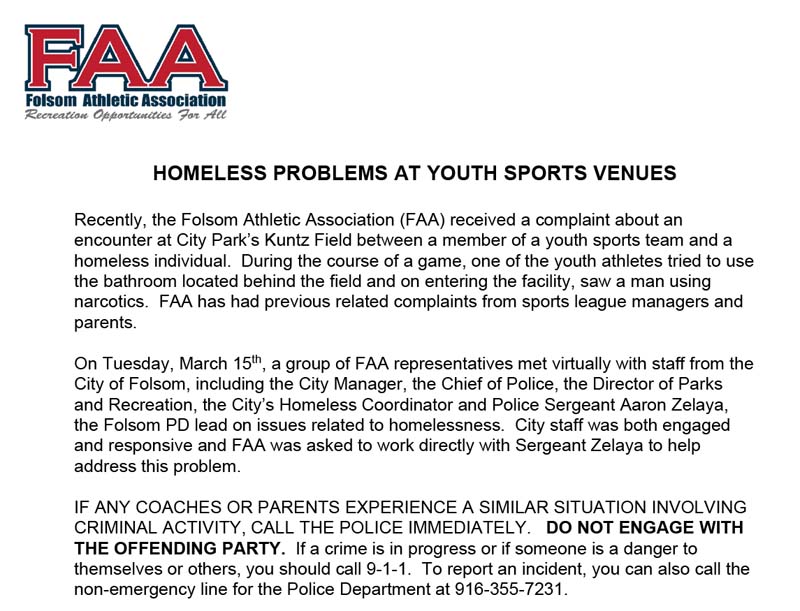 Recently, the Folsom Athletic Association (FAA) received a complaint about an encounter at City Park's Kuntz Field between a member of a youth sports team and a homeless individual.
Will Kempton, FAA Board Member, arranged a virtual meeting with staff from the City of Folsom, including the City Manager, the Chief of Police, the Director of Parks and Recreation, the City's Homeless Coordinator and Police Sergeant Aaron Zelaya, the Folsom PD lead on issues related to homelessness. Click to read the recap from the meeting.
FAA will continue to work with the City to implement other possible measures to better ensure the safety and wellness of youth sports participants in the future. More information to come.
March 2022