Maria Totushek Memorial Scholarship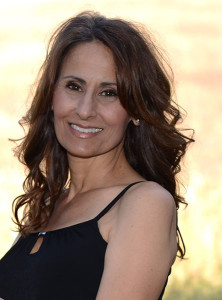 Maria Totushek was an admired Folsom community member with a passion for soccer and a heart for the youth who desired to play it. She was actively involved at both Vista del Lago High School and Folsom High School, where her daughters participated in athletics.
After her first battle and triumph over cancer, Maria dedicated her efforts to give back to the Folsom community that supported and loved her family during such a difficult season. Maria led the charge of establishing the Kick It Soccer Clinic, an annual event that directly sends its proceeds to a local family in need of support.
Maria passed away in the spring of 2015. Students, the school district's faculty and staff, and members of the Folsom community mourned her passing and contributed to the creation of the Maria Totushek Memorial Scholarship Fund. Although Maria's passion and generosity cannot be replaced, the FAA wishes to honor her memory with this annual athletic scholarship.
We are pleased to support the Maria Totushek Memorial Scholarship for graduating seniors from both Vista del Lago and Folsom High Schools.
Contact the Folsom or Vista del Lago High School counseling office for application information and deadline dates.
Congratulations to Folsom and Vista del Lago High School Scholarship Recipients.