Ernie Sheldon Memorial Scholarship
Ernie Sheldon, longtime Folsom resident, former City of Folsom Councilmember and Vice Mayor and Folsom Athletic Association Executive Director. Ernie built a legacy in Folsom with every person he met and every project he was involved with. After a long illness, Ernie passed away in November 2020.
The Ernie Sheldon Legacy Fund was created for Ernie's devotion to the city. The amazing parks, trails and sports facilities we all enjoy today would not be here if not for the efforts of Ernie. Ernie was involved with youth and high school sports where he attended many games throughout the years. While football and basketball were his favorite sports, you could count on him to attend any sport around town. Ernie especially loved the spirit of the students who attended the games.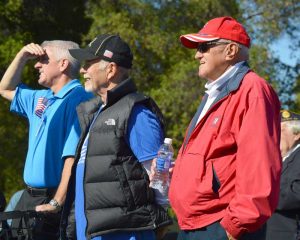 In honor of Ernie, the FAA created the Ernie Sheldon Memorial Scholarship for a Folsom High School and Vista del Lago High School graduating senior. The scholarship is based on the seniors dedication to their high school spirit combined with academic studies, community service and personal perseverance.