The Folsom Athletic Association is excited to announce
2021 scholarships
Time to Thrive Pandemic Relief Scholarship
Folsom high school students (grades 9-12)
Folsom High School
Vista del Lago High School
Folsom Lake High School
Application deadline: Thursday, April 8
Senior Holiday Gift Bag Program 2020

Folsom Athletics, Folsom Arts, and friends – with your donations and support, this is what the holidays are all about. This year, 650+ holiday senior gift bags were delivered to Folsom residents around the community. I can only image what next year will bring.
Folsom Telegraph – Gold Country Media – Holiday gift bags bring smiles to Folsom seniors – December 24, 2020
Video created by Karen Oosterman – youtu.be/BLmBCQN4neo
Dedicated to Ernie Sheldon, a long public servant who supported our youth, seniors ad the entire Folsom Community. Ernie left a legacy that inspires us all to serve.
THANK YOU Karen Oosterman and Powerhouse Ministries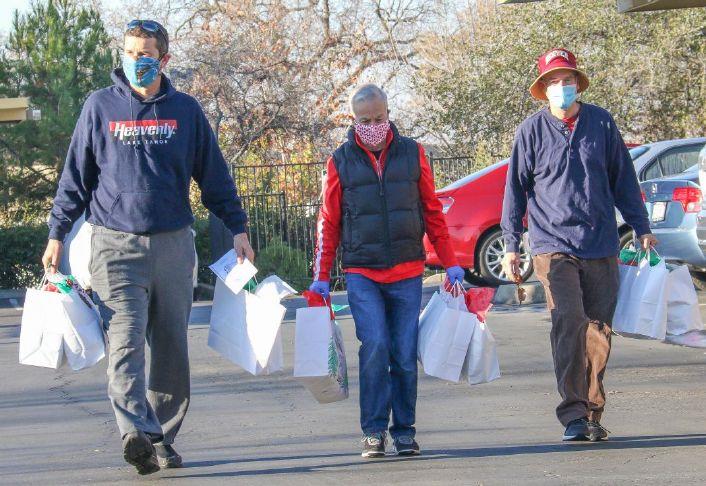 Michael Raffetto, Will Kempton, Lynn LePage
ERNIE SHELDON (1934-2020)

It is with a heavy heart to announce that longtime Folsom resident, City of Folsom Councilmember and Vice Mayor and Folsom Athletic Association Executive Director Ernie Sheldon passed away November 13.
It all begin in 1985, when Ernie moved to Folsom and asked,
"Can I help?"
Ernie played a major role with the FAA to preserve the land, advocate for the development of parks, trails, and facilities, and create recreation programs for Folsom residents, young and old, and their families. He raised over one million dollars for the FAA to collaborate with the city, school district, local businesses, and government services to build these opportunities. Folsom is the number #1 city to live, work, and play because of his dedication and hard work.
Prior to Ernie's involvement with the city, he served 33 years with the U.S. Air Force. He retired as a decorated lieutenant colonel. Ernie was the Grand Marshal of this year's Folsom's Veterans Day parade. A tribute to Ernie and the veterans is available on the City of Folsom, Parks and Recreation Facebook page.
Ernie built a legacy in Folsom with every person he met and every project he was involved with. The Folsom Athletic Association is honored to have renamed his FAA Project Vision Fund to the FAA Ernie Sheldon Legacy Fund for his devotion to the city, its parks and trails, recreation programs, and athletic and youth sports. You will see and feel Ernie's presence today, and in years to come.
Rest in Peace Ernie … your legacy will live forever in our hearts and lives.
Family and friends are working on funeral arrangements. Check back for information.